1. Write Good Content Regularly
The most important thing to drive more traffic to your blog is to write great content.  In order to let your readers stay longer in your blog, you need to create good content that bring value to them. Google loves good content too; it will rank your blog higher and drive more traffic to your blog.   
A good habit is to create an editorial calendar and stick to it.  A good blogger could post 4-5 article per week and could generate substantial organic traffic from search engines to their blog. If you have long lapses between posts, your follows will drop, Google knows it and will drive less traffic to your blog.
2. Engage with Your Readers
Reply the comments and questions of your readers, give appreciation and encouragement to show that you care about them. Your readers will naturally come back to see more posts from you.
If you have social media integration on your blog, also reply comments on social media posts. Readers like engagement with blogger.  They will come back to your blog and recommend you posts to their friends; this drives targeted audience traffic to your blog.
3. Post on niche related blogs and forums
Find blogs and forums in your community, introduce your blog and give constructive comments in the comment section, leave a link to your blog. It is not necessarily the link of your home page but better the link of your related post.
Many blogs and forums allow you to leave a link to your blog, but some do not.  It doesn't matter as you can easily find many blogs and forums in your niche online. You may also invite the owners of the blog to exchange each other links so that it adds value to both parties. These external backlinks get noticed by search engines and as a result your blog's ranking will be improved significantly.
Please don't spam, carefully study the questions in the related topic, give answer that helps people to solve their problems. Some people promote affiliate products in other people's blogs, please don't do it!
4. Guest Blog
You can identify bloggers in your community and contribute a post to their blog as a guest blogger. You will be surprised that many bloggers welcome guest blog because of mutual benefits. You can also request the blog owner to put a link back to your website on the guest post.
Alternatively, you can request the blog owners to publish a blog post on your site with a link back to their sites. Once they publish a blog post on your blog, they will promote on their sites to drive more traffic to your blog. This also shows that you are active in the community and your content is acknowledged by other bloggers in the same community.
5. Join Membership and Collect Email List
Besides getting new readers to your blog, you also want to engage more with existing readers.  Membership function is a good way to collect and build an email list. By joining membership, you can notify your subscribers when you post something new on your blog. This allows you to build a close relationship with your readers.
Subscribing to membership and collecting email is not an easy task. Readers don't simply give their personal information without getting any value from you. You need to give some incentives such as free e-book, free video, free trial, discount coupons, free software download that give value to exchange for their contact information.
6. Engage your subscribers with regular newsletter

Once you have subscribers to your membership, you could start engaging them with regular newsletter through email. Email is an effective way to drive traffic to your blog.
In your newsletter, give an update on your recent posts, give good content and occasionally give some incentives to your subscribers. You may also add some polls to increase the engagement with your subscribers.
Sometimes the open rate of your newsletter emails may be much lower than your expectation. Don't be frustrated, re-visit the subject line of your email, learn how to write best email subject lines that boost your email open rate, modify your subject line and you will see open rate improvement right away.  
7. Social Media
By integrating social media into your blog, you can populate your blog content through various social media platforms. Readers who visit your blog need an easy way to share your blog content via social media buttons that are shown on your post.
Even though you are not active on social media, it is still suggested to create a Facebook page, Twitter account, Pinterest account, and Instagram account to start.  Once you created a new post, you should post it on your social media accounts.  You can also share your blog posts on social media sites of your potential readers, post as many social media sites as you can but do not overdo it.
Remember that Google also like your engagement with social media, the more you engaged with social media platforms, the higher rank you get from the search engines.
8. Submit to search engines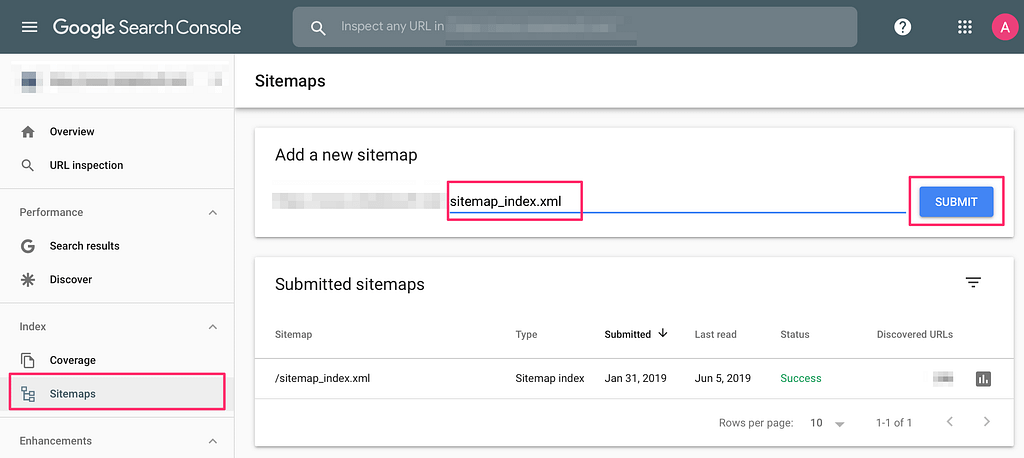 Google is exceptionally good at finding new content.  If you publish good quality content regularly, Google will visit your site more often. Instead of search engines finding your content, you can submit your blog to search engines so that they can rank your content faster.
You can add an xml sitemap directly to search engine webmaster tools, either Google, Bing or Yahoo.  In Google, you can sign up a Google Webmaster account and open the Search Console, add your blog by clicking "Add Property" and follow the steps.  In Bing, you can sign up a Bing Webmaster account and follow the steps to add your blog.
9. Long-Tail Keywords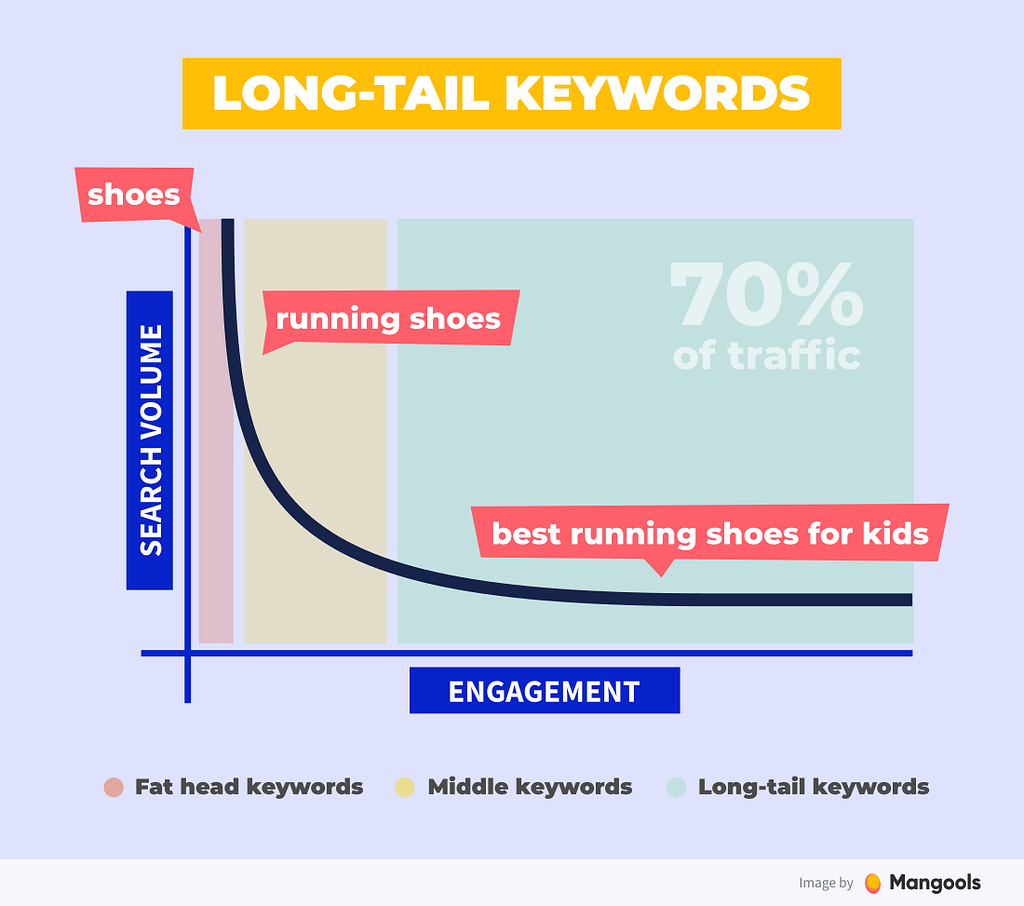 While short-tail keywords are frequently searched, they are too competitive, and your site is difficult to rank high on search engines. On the other hand, long-tail keywords are less competitive and give you a higher ranking, which means more traffic to your site.
You can find many free tools on Internet to help you find the right keywords to attract your readers to your blog.  If you have a Google AdWords account, you can use the Keyword Planner function to look for relevant long-tail keywords for your niche.
10. Search Engine Optimization
To generate free organic traffic from search engines, Search Engine Optimization (SEO) is particularly important. SEO is a process to optimize your blog to get a higher ranking in search engines. For a brand-new blog, it takes time for search engine to learn your blog and start ranking your blog. Over time, if you continue to add good quality content on your blog consistently, you will see your blog rank higher.
There are many online tools and WordPress plugins that help you on SEO. If you are not a technical person, you can hire someone to do it for you. Remember that SEO is crucial for organic traffic to your blog.
Conclusion
Follow these 10 ways and you will see your blog traffic grow gradually. It won't happen overnight. Organic traffic takes time. Be patient, stay focused and work hard on your content that bring value to your readers.
While you continue to grow your blog, at some point, you may need to re-visit some essential WordPress plugins and SEO optimized WordPress theme that further help to drive traffic to your blog. See related articles below on these subjects.
The first step to start blogging is to choose a right web hosting plan.  You can click here …
Once you installed your WordPress page builder, the next step is to choose your favorite … 
When you start your WordPress blog, it is easy to follow step-by-step WordPress …